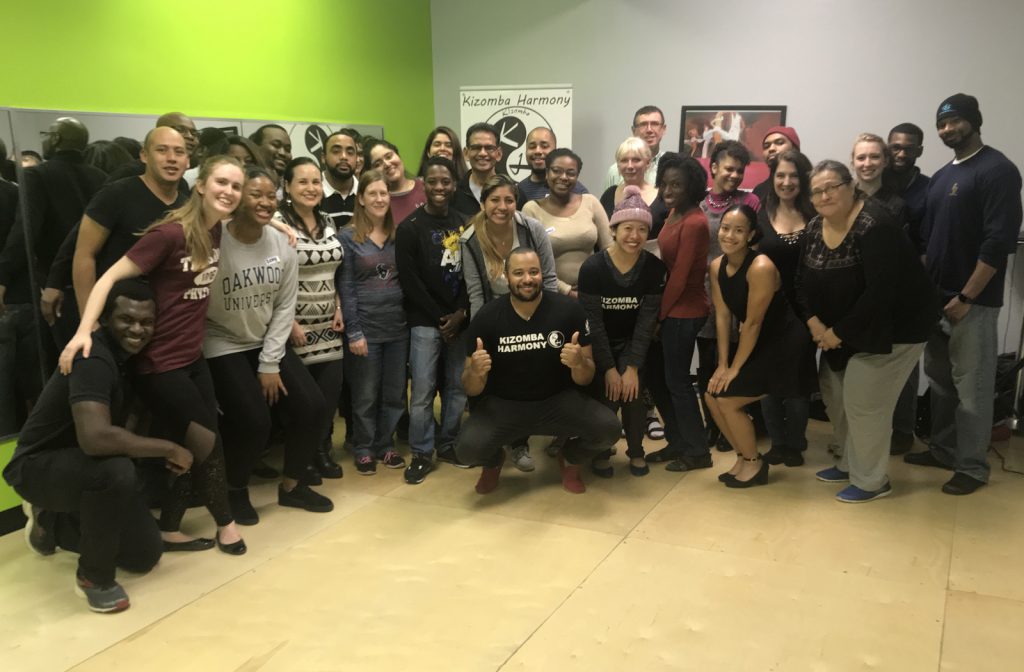 ***ANNOUNCEMENT***
THE NEXT 8-WEEK CYCLE BEGINS WEDNESDAY, August 2! Before COVID, we consistently had weekly classes since 2012, so we are excited to be back! We have a new class schedule and class structure, so see below for more info, and join the email list below to stay updated!
We offer weekly classes on Wednesdays at VDanse Academy, 5535 Richmond Ave, Studio C (see below)! The first Wednesday class of each 8-week cycle (7:30pm-8:30pm) is $5 for Houston newbies if you register below, so come check us out!
---
Schedule
Wednesday
7:30pm (19:30) Level I
8:30pm (20:30) Level II
---
Class Descriptions
Level I: An 8-week (two-month) cycle of in depth explanation and training of the Kizomba fundamentals along with musicality and body movement to improve lead/follow skills and build a strong dance Foundation. Our pedagogy, which we call The Unified Theory of Kizomba™, is based on the idea that by learning a sequence of base movements and techniques, you can build a strong Foundation that enables you to dance to any music and to any style you prefer. This class is a total of 1 hour.
Level I is an 8-week (two-month) cycle, so to get the full benefit, commit to at least two months in Level I, at which time you can move up to Level II (though most of our students continue to come to Level I even when they progress, which we recommend!). As Level I is an 8-week cycle, other than review, we will not be rehashing material from the first month of each 8-week cycle in the second month of each 8-week cycle.
Therefore to avoid redundancy, and to ensure a challenging and engaging class for our students who are working hard to learn and level up, WE WILL ONLY ACCEPT NEW LEVEL I STUDENTS ON THE FIRST CLASS OF EACH 8 WEEK CYCLE. Students who cannot attend the first class of each 8-week cycle must wait until the next 8 week cycle to begins weekly classes with us, or can make it up via Master Your Dance workshops or private lessons, at which point they will be able to join weekly classes. Please contact us if you have any questions.
Level II: Continued progression from Level I where lead/follow skills will be challenged and more advanced techniques developed, with an emphasis on open position techniques, body movement, and musicality to train up Houston's (and the USA's) most advanced dancers! (instructor permission required)
Level II is only open to students who have completed an 8-week cycle of Level I, attended one of our Master Your Dance Foundation workshops, or taken private lessons with us to get up to speed. This is to ensure a challenging and engaging class for our students who are working hard to learn and level up.
We are also available for limited event bookings and private instruction! For more information please Contact Us, Facebook us at www.facebook.com/KizombaHarmony or Instagram us at www.instagram.com/kizombaharmony!
---
Location
Our classes are located at VDanse Academy (formerly Sonia's World of Dance), Studio C, located at 5535 Richmond Ave, Houston, TX 77056. For further reference, please see below.